2017 has come and just like everything else, changes are necessary to make way for better things, and yes, that also applies to your closet.
Our closet bears witness to the year that has been. Admit or not, it is filled with articles of clothing and thingamajigs that were accumulated either through rush mall sale, binge shopping, or calculated purchase trips.
That being said, the closet is like an extension of our inner being, which is in need of detoxification every now and then. Similar to bodily purging, closet cleaning also presents a bevy of benefits including organized clothes and more space for new ensembles.
Now, the question is – what can I do to make my decluttering more meaningful?
1. Donate to charity.
Instead of holding on to the clothes that you are not able to wear anymore, why not look for an organization that accepts clothing for those in need? We are sure that your pre-loved for new tops and bottoms.
2. Give away to friends.
Remember the time when your friend jokingly asked for one of your oversized tops? Well, we won't blame you if you were not able to grant that request immediately. But try to give it a second thought this time. You might not really need it anymore, plus you can make your friend happy by sharing your clothes.
3. Hold a garage sale.
Your discarded clothes can be treasures to others. So, put up a colorful banner and let the neighborhood know your initiative. Don't forget to put on your best smile!
4. Sell them online.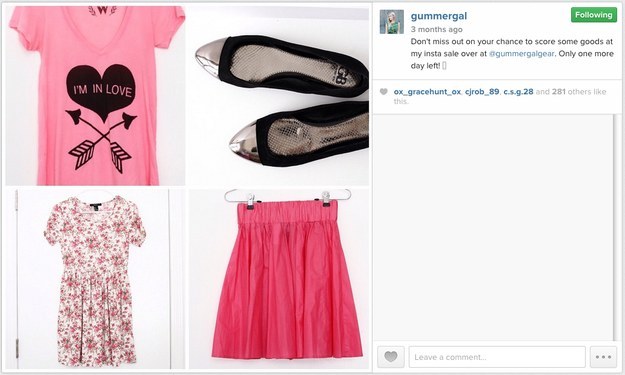 A little cash here and there for old clothes? We are so up for that. If you find the whole idea of garage sale a little bit too much, try going digital. Simply join Facebook pages or apps where you can sell your pre-loved items.
Now that you have space in your closet, why don't you try StyleGenie to get a new set of curated clothes? StyleGenie is the first ever styling and clothing subscription box in the Philippines. Take our style quiz, choose your preferred Surprise-Me box, and start owning clothes suited just for you!
To thank you for reading my article, here's a 10% discount that you can use on your first purchase: anna4stylegenie Let's start 2017 with panache! Cheers!